India's first payment solutions platform specifically for NGOs
our purpose:
to help NGOs raise more funds from individuals
how do we do it:
by providing a convenient and efficient mechanism to collect donations and engage donors thereby providing a superlative experience to the donor to make them repeat donors engaged to the cause of the NGO
what do we provide:
multiple modes of payment – currently credit card, debit card, netbanking, cheque and cash pickup
customized Thank You mail and 80G receipt on behalf of the NGO to the donor immediately on confirmation of the donation
we believe that the NGOs working directly with the underprivileged sections of society have the most inspiring stories of human achievement and social transformation. these stories are key to inspire retail individual donors, engage them and retain them to increase their giving over time. retail donors, indeed, are key to an organization's success, not only in fundraising but in achieving social change by impacting the hearts and minds of hundreds, thousands, millions and billions!
benefits of individual donors for an NGO:
* retail donors help to ensure that an NGO is not too dependant on few sources of funding
* retail donors are less susceptible to vagaries of the economic cycle unlike corporates and foundations whose contributions are strongly correlated with their financial performance
* individuals if engaged well can give for life unlike corporates/foundations which tend to have a 3-5 year timespan of giving to a single organization
* individuals can raise money for the NGO by fundraising amongst their friends, family and colleagues and referring NGOs to corporates & foundations
* involving individuals to support an organization is the best way to help expose the problem to a larger set of people who all can help in bringing about the desired social change
and the most efficient and convenient for retail donors to give is online through a payment gateway. yet we have observed that NGOs face tremendous obstacles in getting a payment gateway from payment aggregators and banks. even if they get a payment gateway they have to pay a premium to other merchants. in addition they struggle technologically to integrate (which is an additional cost for the NGO) and manage the same in full compliance with the law. we strongly believe that non-profits must have access to the same set of payment options to collect donations as a for-profit has to maximise revenues. indeed it is imperative to provide this superlative experience to today's customer to build a loyal supporter base over time.
danamojo is an online payment solutions platform built to fundamentally transform the way NGOs interact and engage with their donors with the eventual purpose of increased giving. our initial goal is to equip 10,000 NGOs with an easy way to collect donations from their supporters and provide tools and systems to help them better interact with their donors in a consistent and convenient manner. we believe this can have a transformative effect on giving in this country.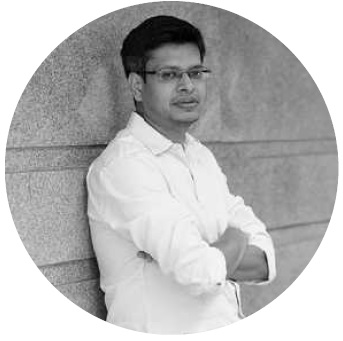 jitendra gupta
Managing Director, PayU India
Jitendra was Founder and MD of Citrus Pay, a leading digital payments company in India. Post acquisition of Citrus Pay by Naspers, he leads the consumer businesses at the combined entity, PayU India, as their Managing Director. He has more than 12 years of work experience in banking and financial services industry and considered an expert in payments industry. Prior to Citrus, he was working with ICICI bank for 7 years, wherein he was part of founding team of Retail cross sell and Investment banking division in the bank. During his last stint with the bank, he led the whole initiative of stitching a joint venture between ICICI bank and First Data in Indian market. This was a unique JV ever done between a bank and an independent payments company.
During his tenure at Citrus, he grew the company to a 300 member+ strong team. Citrus counted its investors base from Sequoia Capital and E-context Japan to Ascent Capital in Series C round. He also led Citrus to the largest all-cash deal in the fintech space in India, with the acquisition of Citrus by Naspers Group in September 2016. He graduated from Sydenham College, Mumbai and is a qualified Chartered
Accountant.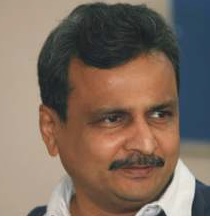 nimesh sumati
Co-Founder, Caring Friends
Nimeshbhai, as he is fondly known, is the co-founder of Caring Friends(CF). He has spearheaded the growth of the organisation since 2005. His main focus is on "quality" and to strengthen the organisational fundamentals. A keen social entrepreneur, he recognizes a social problem and undertakes painstaking research and background checks to identify a credible and efficient social organization in that space for 'Caring Friends' to support, nurture and grow. He is very passionate about visiting all CF associated organisations in different states of India on a regular basis for continuous evaluation – many time with new potential donors and supporters. Nimesh is working to build a solid team to take the 'Caring Friends' platform to a truly national level
He describes himself as literate with a B. Com degree, working as an investor but whose true education started in Caring Friends.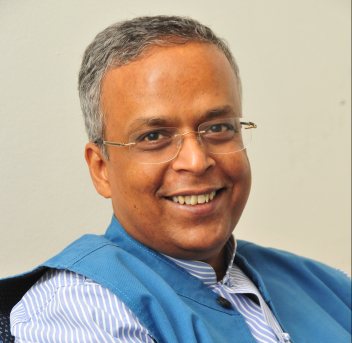 suman srivastava
Founder & Innovation Artist, Marketing Unplugged
Suman has been the CEO of Euro RSCG India for 5 years and Chief Strategy Officer for Euro RSCG Asia Pacific. He was the Chairman of Euro RSCG's emerging markets planning council and a member of the global management committee. Lastly, he was Vice Chairman & Chief Strategy Officer of FCB Ulka Group in India. Suman Srivastava is the Founder and Innovation Artist at Marketing Unplugged. He is also the author of Marketing Unplugged: Spotting the elephants in the room. The focus of Marketing Unplugged is to help Indian companies create marketing innovations and thus achieve extraordinary growth. In this capacity, he has been associated with brands such as Raymond (suitings), CaratLane (online jewellery), Network18 (media), Sweekar (cooking oil), Spuul (entertainment app), Johnson & Johnson (OTC), Navneet (stationery) and FCB Ulka to name a few. Suman loves startups. He was part of the team that started SSC&B Lintas and later part of the team that started Euro RSCG India.
Suman believes that he was put on earth to be a teacher. He loves teaching and has taught at IIMs in Ahmedabad & Bangalore, ISB Hyderabad, IITs at Bombay & Kharagpur, MICA and several other management institutes across the country. He is active in the voluntary sector where he works on causes that range from schooling for slum children to child sexual abuse to rural tourism to getting India to give more. He is a trustee of two NGOs, an adviser to a third and a volunteer with several others.
A graduate of Delhi University, IIM Ahmedabad and IMD Lausanne, he is an advertising man, strategist, author, marathon runner, teacher, social worker, sports fan, creative bartender and an entrepreneur.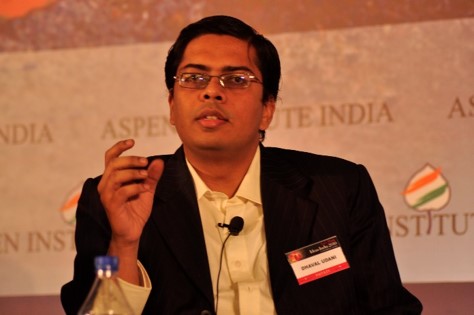 dhaval udani in his last role was the CEO of GiveIndia – India's largest online giving marketplace. during his association with GiveIndia over 8 years, he oversaw growth of individual giving in key areas from Rs. 7 cr to Rs. 42 cr. through online, payroll and HNI Giving. dhaval has a bachelors in Computer Science from VJTI, Mumbai University and an MBA from IIM Ahmedabad. his experience over 15 years spans diverse areas of technology, management consulting and philanthropy advisory through stints at Citibank, A. T. Kearney and GiveIndia.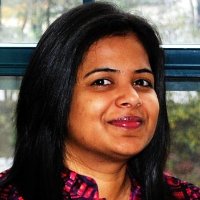 over a career spanning 16 years, Ankita has built a strong portfolio of successes in the start up, growth and optimization of various businesses globally. Currently, she is a strategic adviser at DanaMojo, a fintech venture providing payment solutions in for the non-profit sector. she is also actively involved in a healthcare venture for improving the quality of diagnosis for seizure and epilepsy. from 2014-2106, as a Member of the Board and Chief Operating Officer at AIG India, Ankita led the evolution of AIG's Data Solutions business from a start-up to a stable organization. prior to that, she held various global and regional roles in strategy, planning, technology and operations at Citigroup. Ankita holds business degrees from the Ross School of Business, University of Michigan, Ann Arbor and Birla Institute of Technology And Science, Pilani. Ankita loves being an active member of the communities she is affiliated with, whether professional, academic, local or special interest. She believes that the best thing she has learnt since school is that while jobs change, careers evolve, it is relationships that endure.